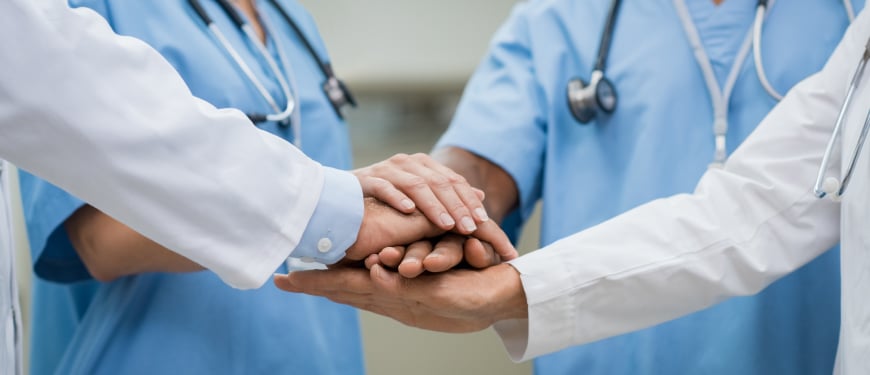 Amyotrophic lateral sclerosis (ALS) is a neurodegenerative, life-threatening disease characterized by progressive muscular paralysis reflecting degeneration of motor neurons. While the average survival time is 3 years, about 10 percent of people with ALS will survive 10 years.
Preclinical studies show that masitinib is capable of exerting neuroprotection in both the central and peripheral nervous systems by inhibiting the functionality of different cells implicated in ALS progression. AB Science has completed a phase 2/3 human clinical trial with promising results in a population accounting for about 85% of ALS patients. A confirmatory phase 3 study will be launched in 2019.
In recognition of the critical need for new treatments, masitinib received orphan drug designation for ALS from both the European Medicine Agency (EMA) and the U.S. Food and Drug Administration (FDA).
Because of its potent and selective activity against CSF1R, masitinib is able to inhibit the CSF1/CSF1R signaling pathway thereby regulating CSF1R-dependent cells such as microglia. By merit of its activity against c-Kit, LYN and FYN, masitinib is also able to inhibit the function of mast cells. The development of masitinib in Amyotrophic Lateral Sclerosis is therefore based on the pharmacological action of masitinib in microglia cells and mast cells, thereby slowing microglial-related disease progression, reducing neuro-inflammation, and modulating the neuronal microenvironment in both central and peripheral nervous systems.
It is through this multifaceted therapeutic approach that masitinib appears capable of generating the beneficial treatment effects observed in humans (as evidenced by significant improvement in relevant clinical measures of disease progression from clinical assessment) and also from appropriate preclinical animal studies [

Trias 2016
, 

Trias 2017
,

Trias 2018
 ].
Summary of clinical program
| Phase | Design | Population | Primary Target | Patient Target | IDMC recommandation | Study Status | Related publications |
| --- | --- | --- | --- | --- | --- | --- | --- |
| 2/3 | Prospective, double-blind, placebo-controlled, parallel groups study | Patients suffering from Amyotrophic Lateral Sclerosis | Change from baseline to week 48 in Amyotrophic Lateral Sclerosis functional rating scale (ALSFRS)-Revised | 400 | NA | Study completed | – |

Phase 2/3 study
AB Science completed a phase 2/3 study to compare the efficacy and safety of masitinib in combination with riluzole versus placebo in combination with riluzole in the treatment of patients suffering from Amyotrophic Lateral Sclerosis (ALS).
The masitinib in combination with riluzole showed the following significant activity in the normal progressor population of ALS patients:
27% slowing of ALSFRS-R deterioration at week 48 (primary analysis)
29% slowing of deterioration in quality-of-life (ALSAQ-40)
22% slowing of deterioration in respiratory function (FVC)
25% delay in disease progression (survival-to-event analysis)
The masitinib safety profile in ALS was in line with the known masitinib safety profile.
In order to confirm the findings of this phase 2/3 study, AB Science plans to launch a confirmatory phase 3 study in ALS.
Amyotrophic lateral sclerosis is a rare degenerative disorder that results in progressive wasting and paralysis of voluntary muscles. There are approximately 50,000 people with ALS in the European Union and in the US, with more than 16,000 new cases diagnosed each year in Europe and in the US. Almost 80% of ALS patients die within 5 years and 90% die within 10 years.
Mast cells and neutrophils mediate peripheral motor pathway degeneration in ALS.
Trias E, King PH, Si Y, Kwon Y, Varela V, Ibarburu S, Kovacs M, Moura IC, Beckman JS, Hermine O, Barbeito L.
JCI Insight. 2018 Oct 4;3(19). pii: 123249. doi: 10.1172/jci.insight.123249.
Evidence for mast cells contributing to neuromuscular pathology in an inherited model of ALS.
Trias E, Ibarburu S, Barreto-Núñez R, Varela V, Moura IC, Dubreuil P, Hermine O, Beckman JS, Barbeito L.
JCI Insight. 2017 Oct 19;2(20). pii: 95934. doi: 10.1172/jci.insight.95934.
Post-paralysis tyrosine kinase inhibition with masitinib abrogates neuroinflammation and slows disease progression in inherited amyotrophic lateral sclerosis.
Trias E, Ibarburu S, Barreto-Núñez R, Babdor J, Maciel TT, Guillo M, Gros L, Dubreuil P, Díaz-Amarilla P, Cassina P, Martínez-Palma L, Moura IC, Beckman JS, Hermine O, Barbeito L.
J Neuroinflammation. 2016 Jul 11;13(1):177. doi: 10.1186/s12974-016-0620-9.
ALS Clinical Trials Review: 20 Years of Failure. Are We Any Closer to Registering a New Treatment?
Petrov D, Mansfield C, Moussy A, Hermine O.
Front Aging Neurosci. 2017 Mar 22;9:68. doi: 10.3389/fnagi.2017.00068. eCollection 2017. Review.
Patients
If you wish to participate in this study, please contact us at the following address:
clinical@ab-science.com